You can look up any transaction by placing a transaction token in the query bar, then click the "Look Up" feature at the top of the Transactions screen on your Dashboard: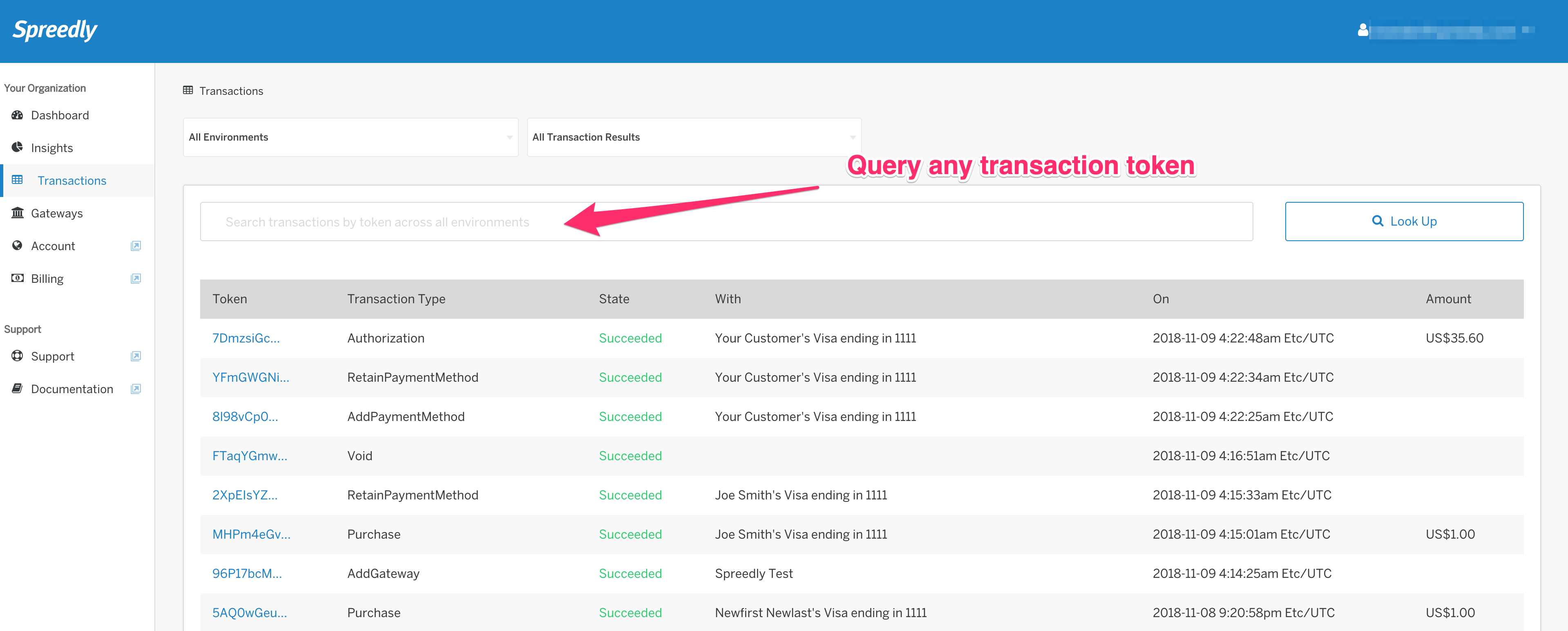 When viewing a specific transaction, at the bottom of the screen, you can tab between the transcript (communication between Spreedly and a payment gateway - not available for Spreedly-only transactions such as adding/redacting payment methods) and the JSON response body (Spreedly's response back to you after a transaction is completed).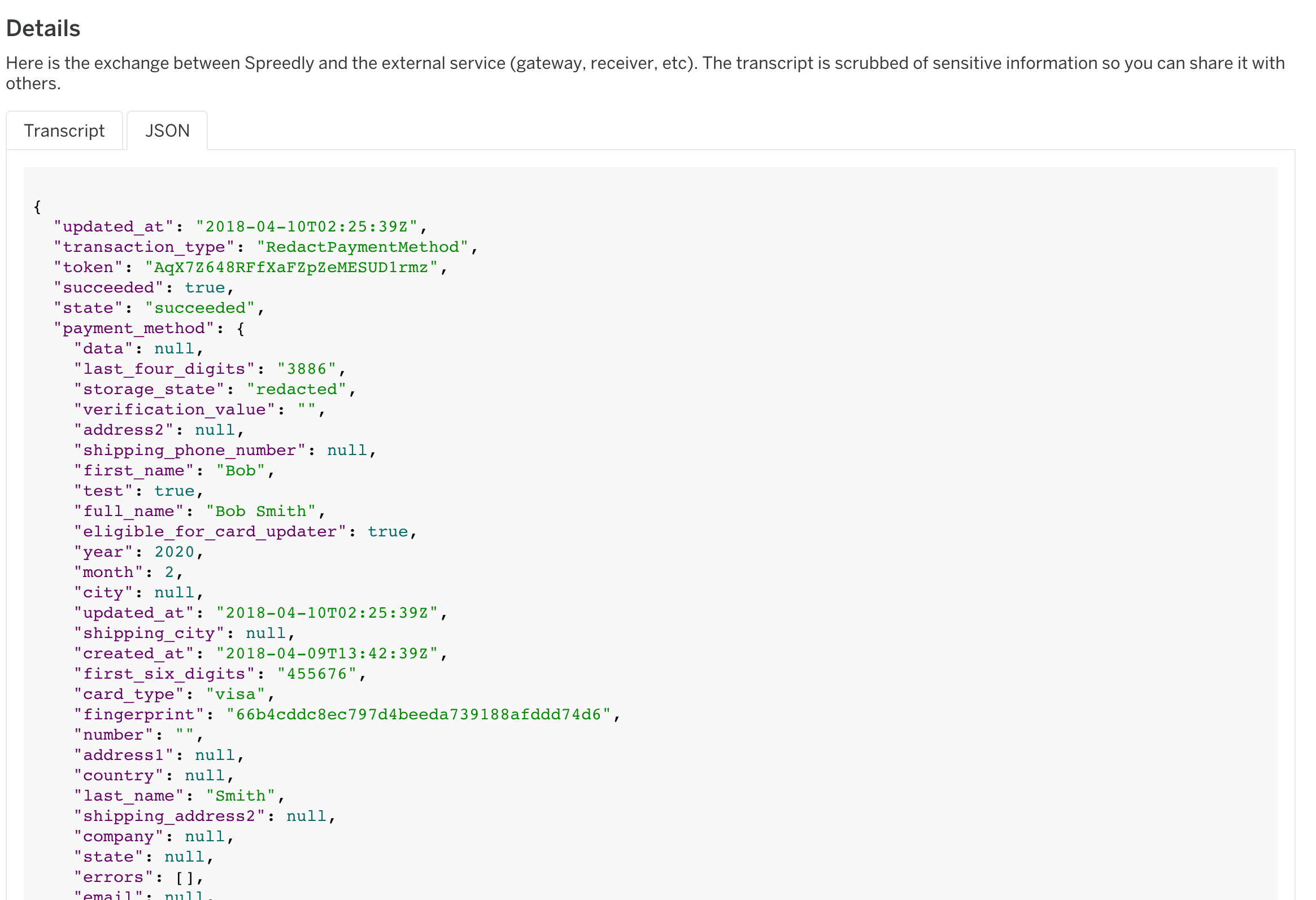 If you find `gateway_processing_failed` or `gateway_processing_results_unknown`, your best bet is to copy the transcript and share that with the gateway so they can elaborate on why you're seeing that particular failure from them.
Check out our guide on troubleshooting for more helpful information on examining your transactions. Or contact Customer Support if you need technical support.