To change the name associated with your organizations monthly Spreedly bill, log into https://id.spreedly.com and follow these steps:
Step 1: Select the "Billing" tab
Step 2: Select change credit card details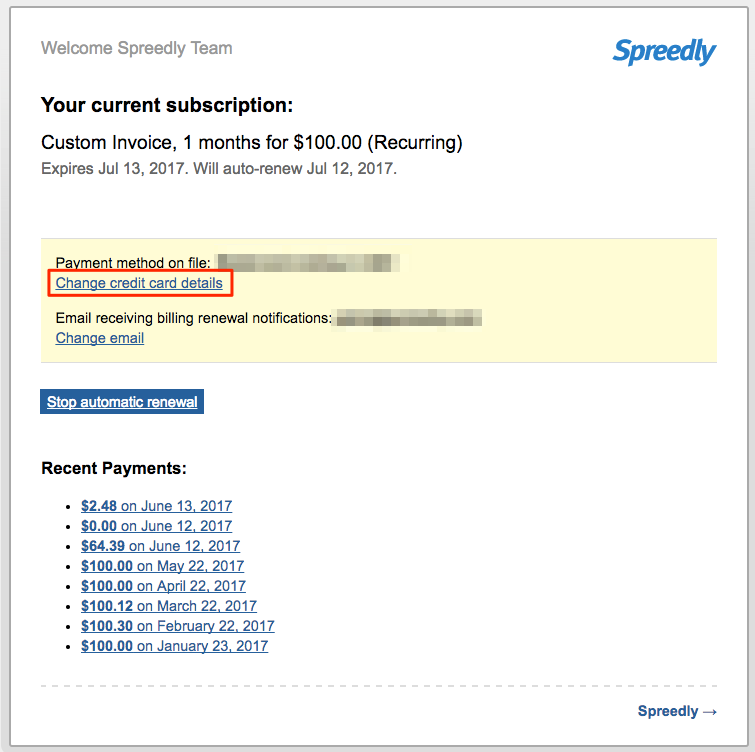 Step 3: Change the billing name. Note that you must re-enter your organization's credit card information as well.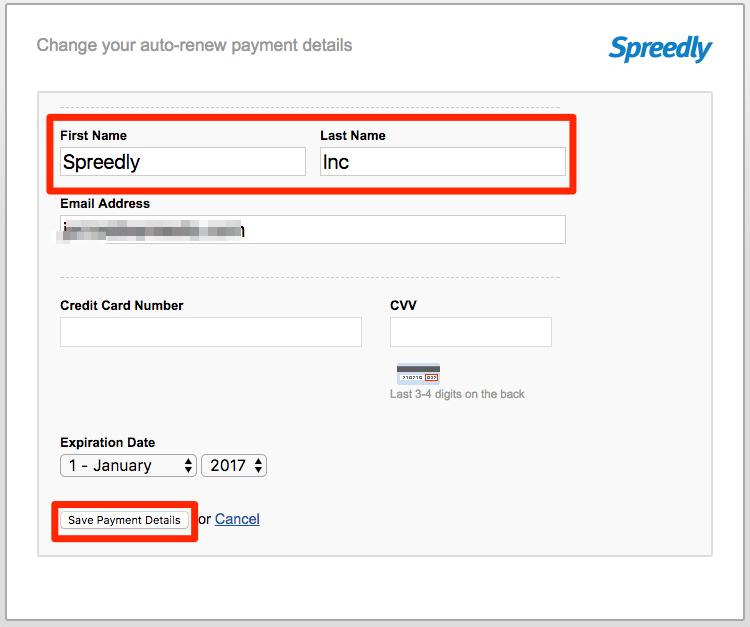 Step 4: Select "Save Payment Details" and continue.