After you complete this process, you will no longer be charged by Spreedly.
Once your account expires,
Spreedly will remove all data associated with your organization after 30 days
. If you return to Spreedly at a later date, you will no longer have access to this data unless it is within this 30-day window.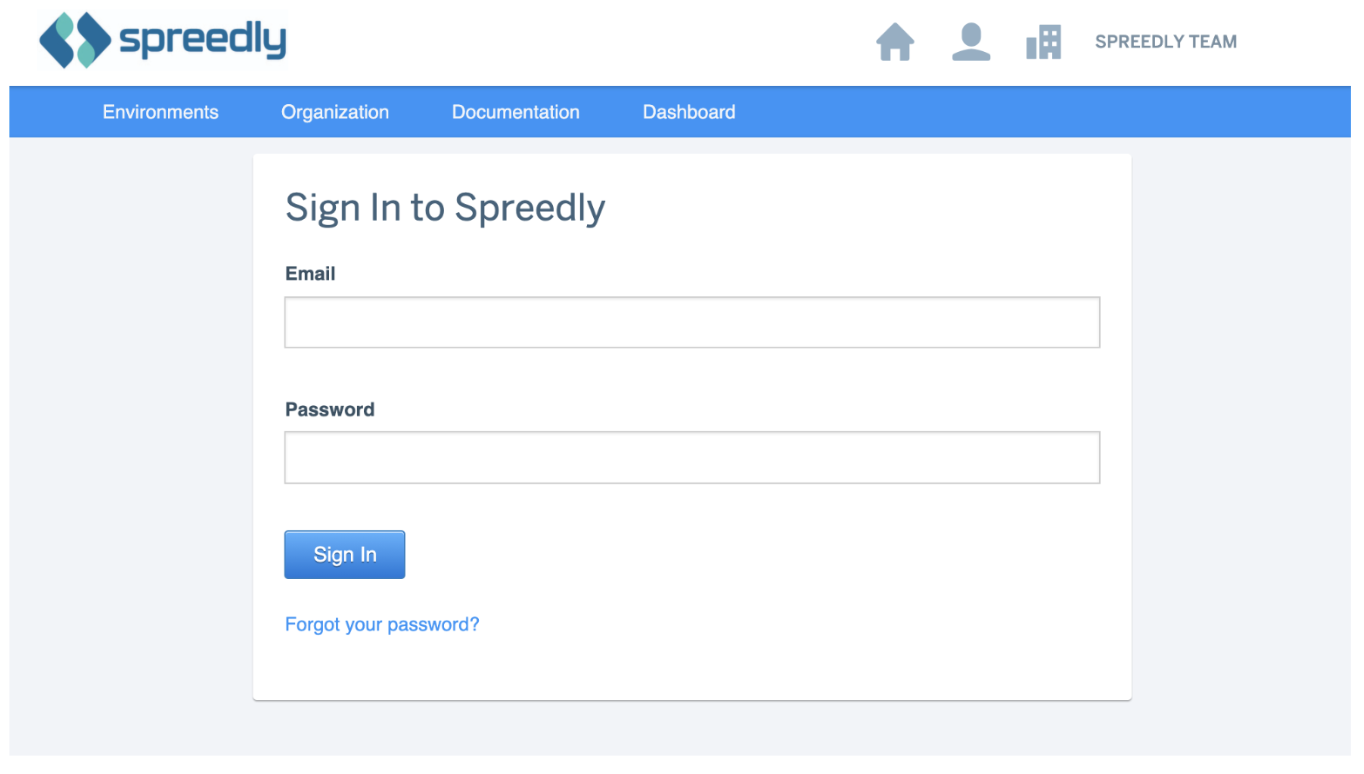 Step 2:
Navigate to the account name at the top right-hand corner of the page and select the "Manage Account" option

Step 3:
Click the
"Subscriptions"
tab

Step 4
: Click the
"Cancel"
button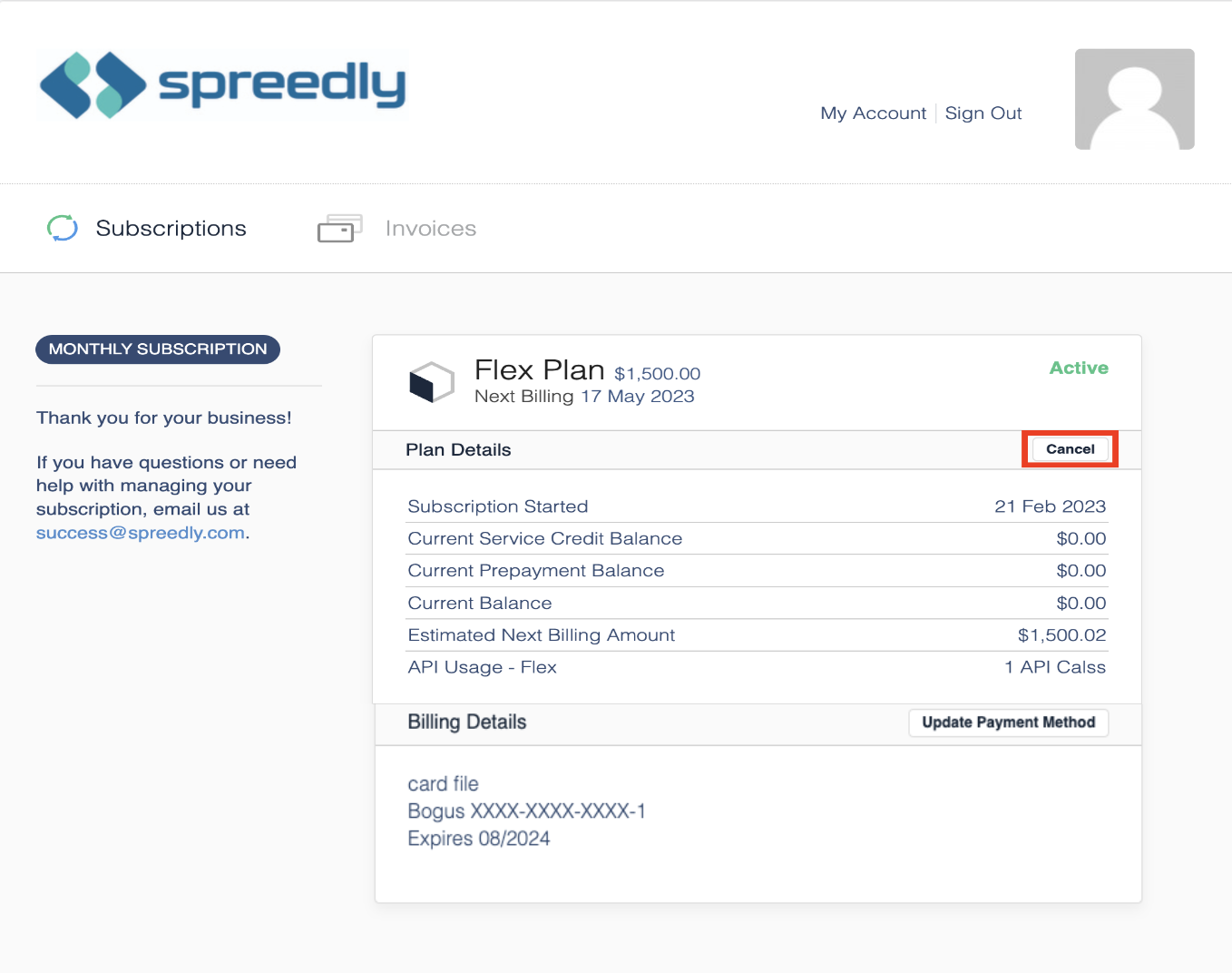 It is important to note t
here is no undo after the next step.
Step 5:
Make your way to the bottom of the page and select
"Cancel
My Subscription"
or
"I
changed my mind, take me back."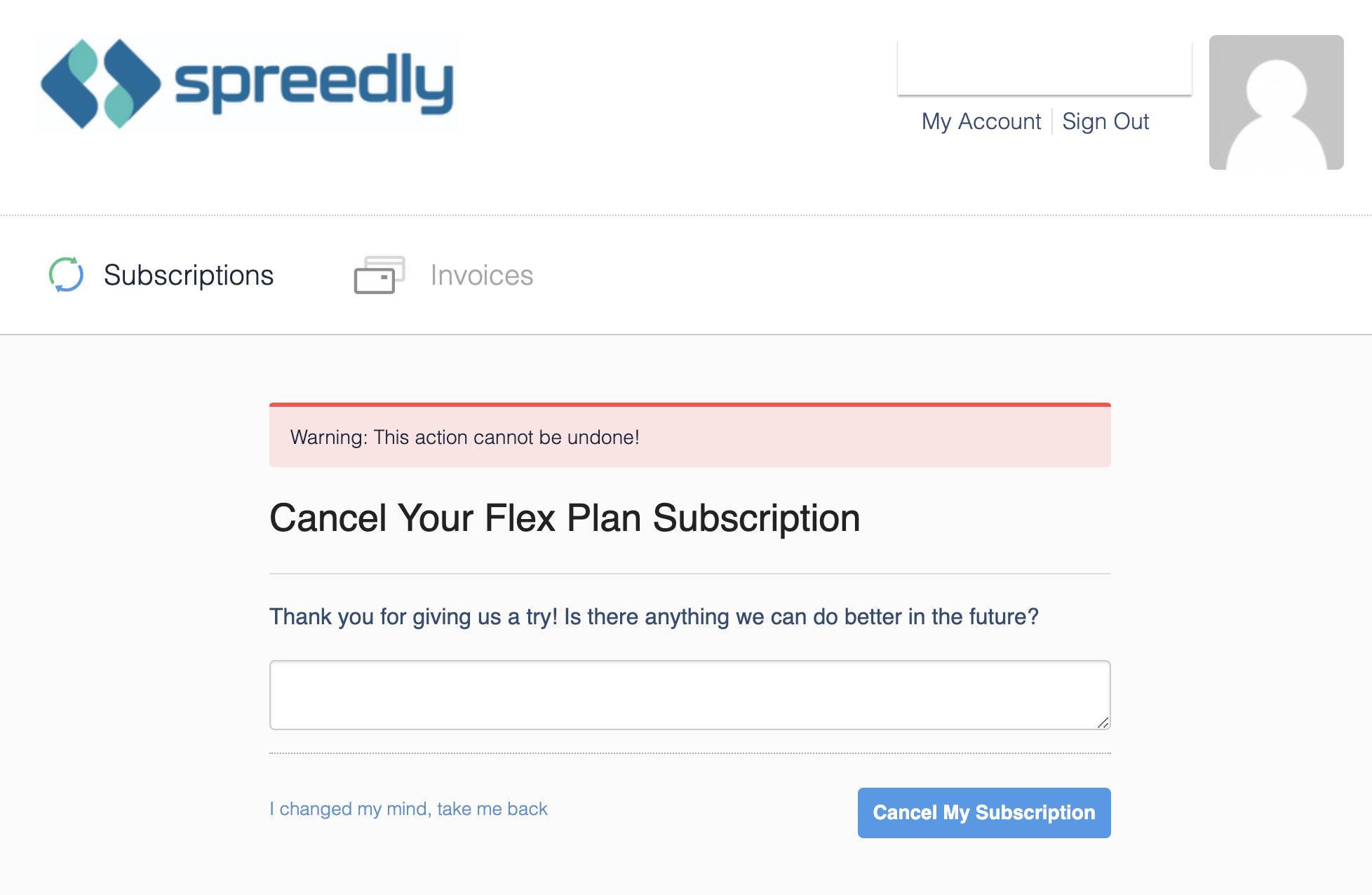 *Note if you wish to reactivate the account, please email success@spreedly.com.