It is important to have a valid credit card on file at all times. Spreedly will e-mail you regarding changes to your bill
(upgrades
& downgrades) as well as provide notifications when your credit card on file fails. Not updating your credit card information on time can lead to a lapse in service. Follow the following steps to prevent your account from expiring.
Log
in directly through the main link, from Spreedly ID:
https://id.spreedly.com/signin

to change your subscription settings.
Step 1:
Log into your Spreedly account: https://id.spreedly.com/signin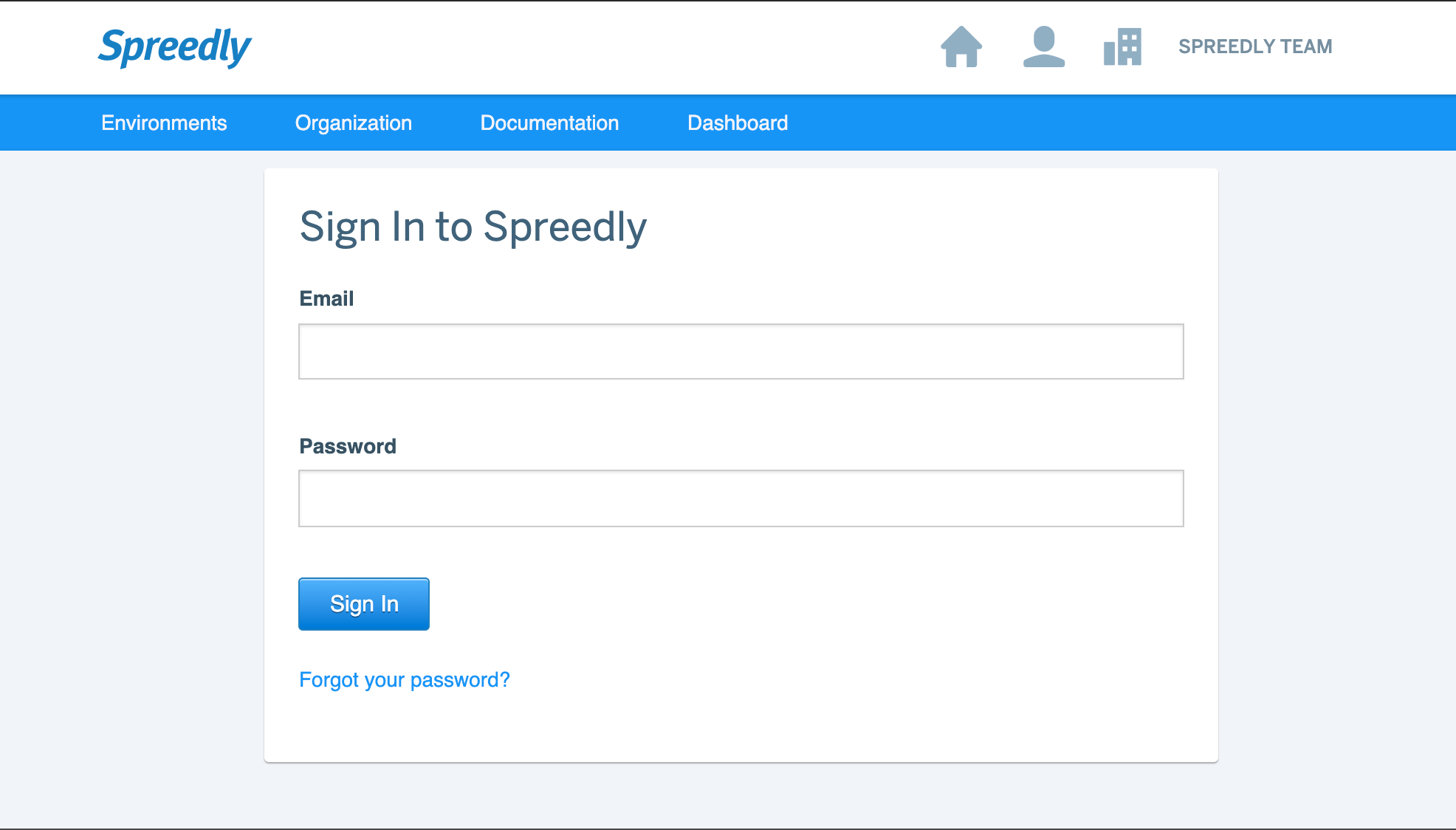 Step 2:
Navigate to the account name at the top righthand corner of the page and select the "Manage Account" option

Step 3:
Click the
"Subscriptions"
tab.
Step 4:
Click the
"Update
Payment Method" button
Step 5:
Update your Payment Information under the "Edit Payment Information" section
Step 6:
Click the
"Save"
button at the bottom of the page
If the change was successful, you should see a green banner at the top of the page confirming the success of the update after clicking the
"Save"
button
If the change was unsuccessful, please contact spreedly@support.com immediately so we can prevent your account from expiring, and instead keep you transacting. Additionally, in the event of a failed renewal payment, our billing system will attempt renewal automatically every 2 days after the initial failed renewal. When your card information has been updated, the system will authorize this new card and immediately attempt renewal. If no action is taken, 5 days after the end date of the subscription, expiration will occur. If your card is updated after your subscription has expired, please contact us to have it reactivated.