You can cancel your Spreedly account at any time. You must be logged in at https://id.spreedly.com to change your subscription settings.
After you complete this process, you will no longer be charged by Spreedly.
Once your account expires, Spreedly will remove all data associated with your organization. If you return to Spreedly at a later date, you will no longer have access to this data.
Step 1: Log in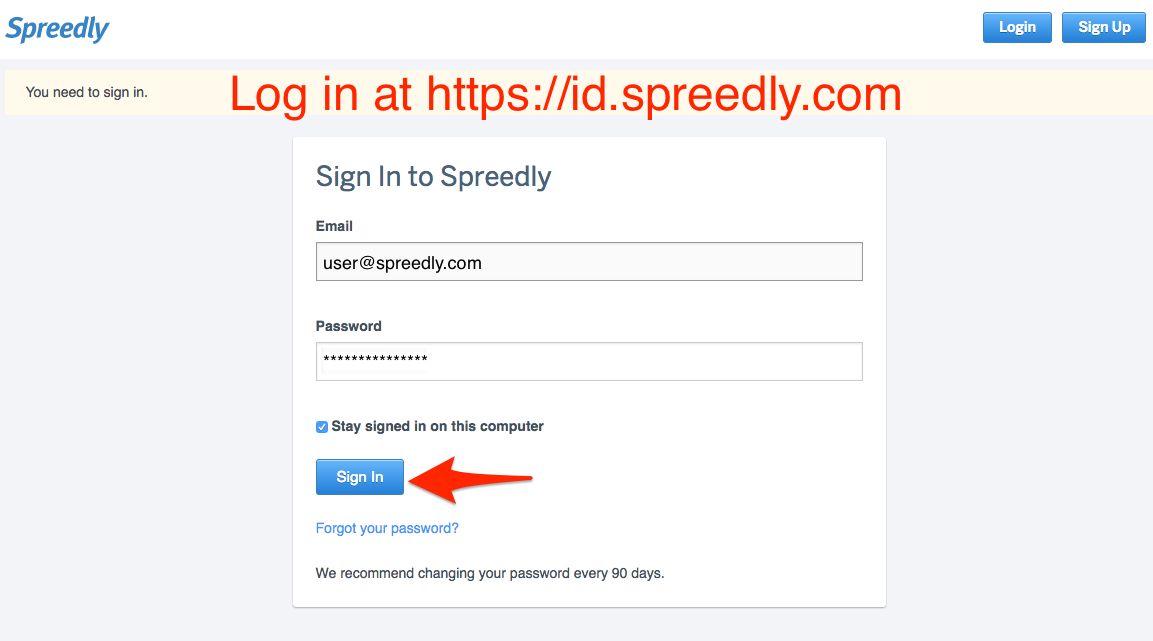 Step 2: Click the "Billing" tab.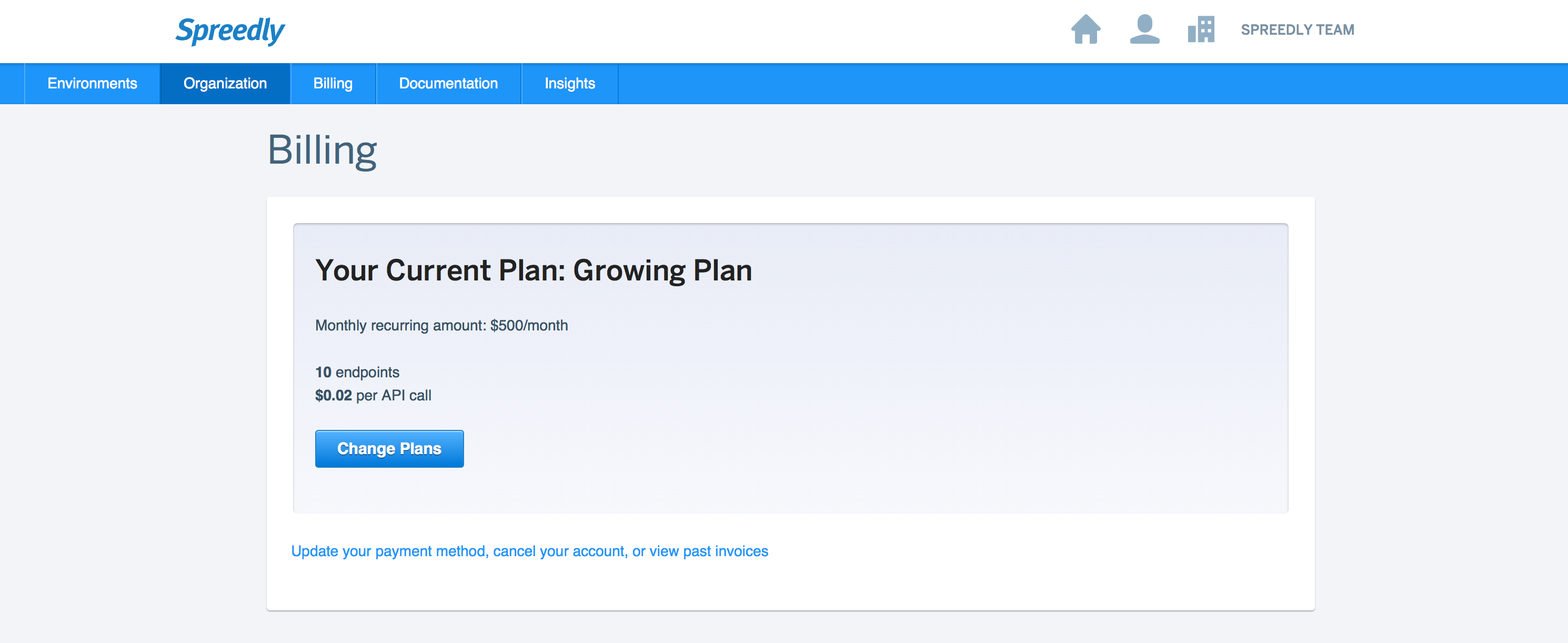 Step 3: Stop future renewals.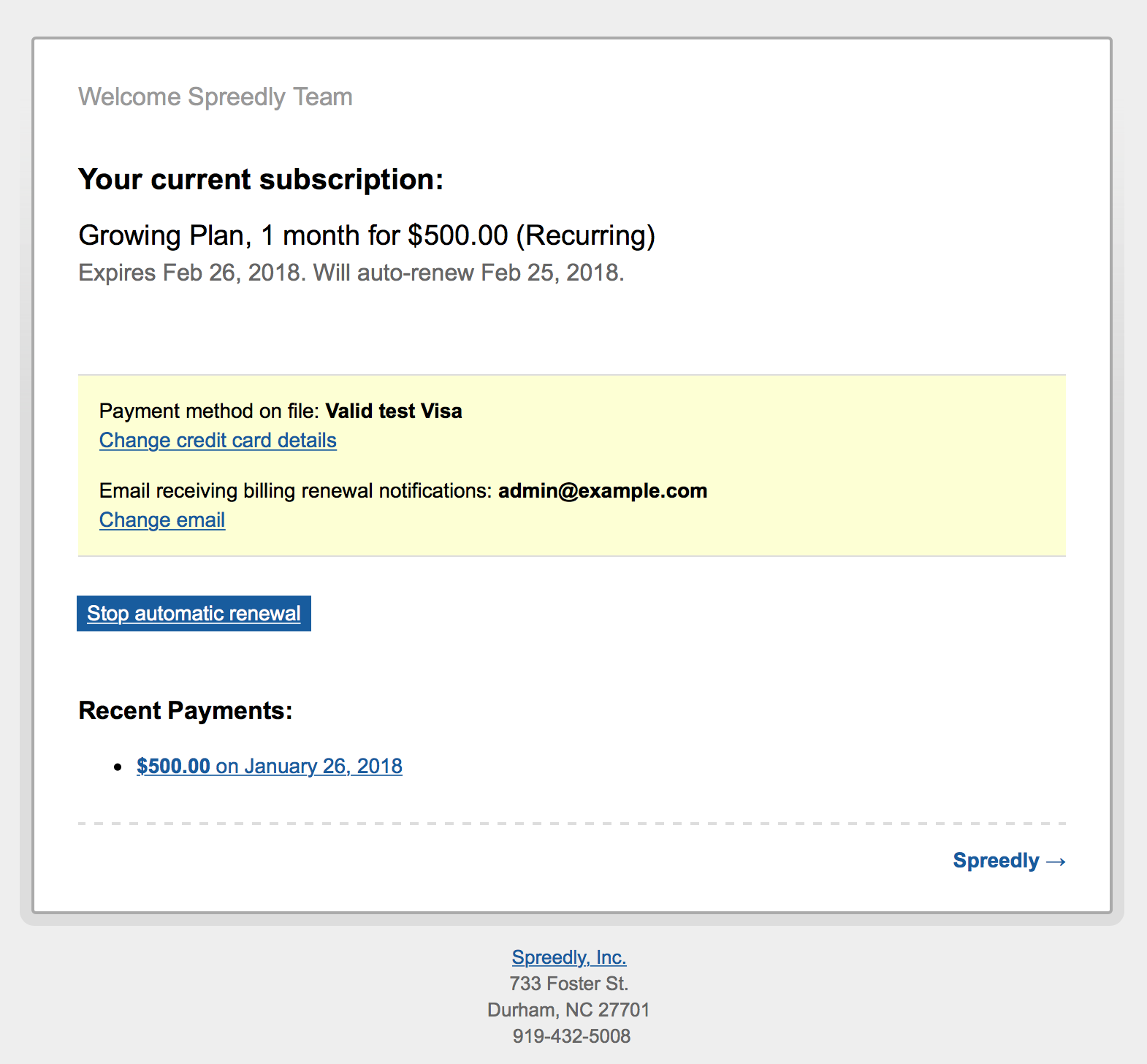 Step 4: Confirm your changes.*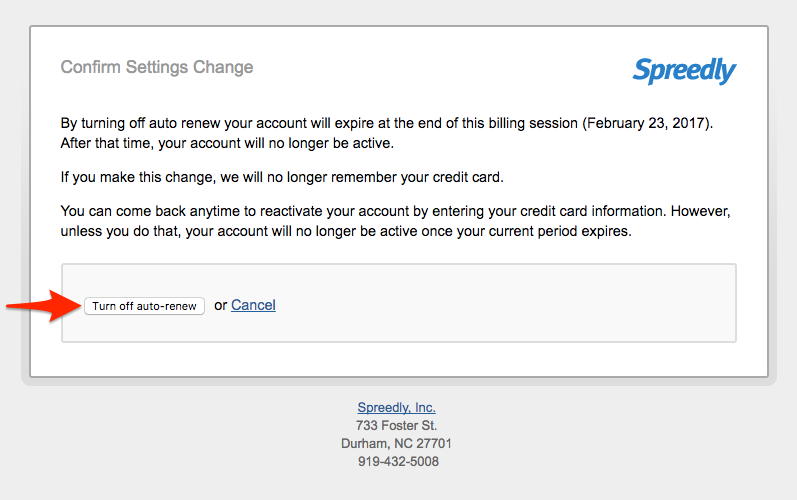 *Note that your subscription will remain active up until the expiration date provided in this message. After your account expires, you can no longer process payments via the Spreedly API.