It is important to have a valid credit card on file at all times. Spreedly will e-mail you regarding changes to your bill (upgrades & downgrades) as well as provide notifications when your credit card on file fails. Not updating your credit card information on time can lead to a lapse in service. 
To avoid this, log into https://id.spreedly.com and follow these steps:
Step 1: Select the "Billing" tab
Step 2: Update your billing information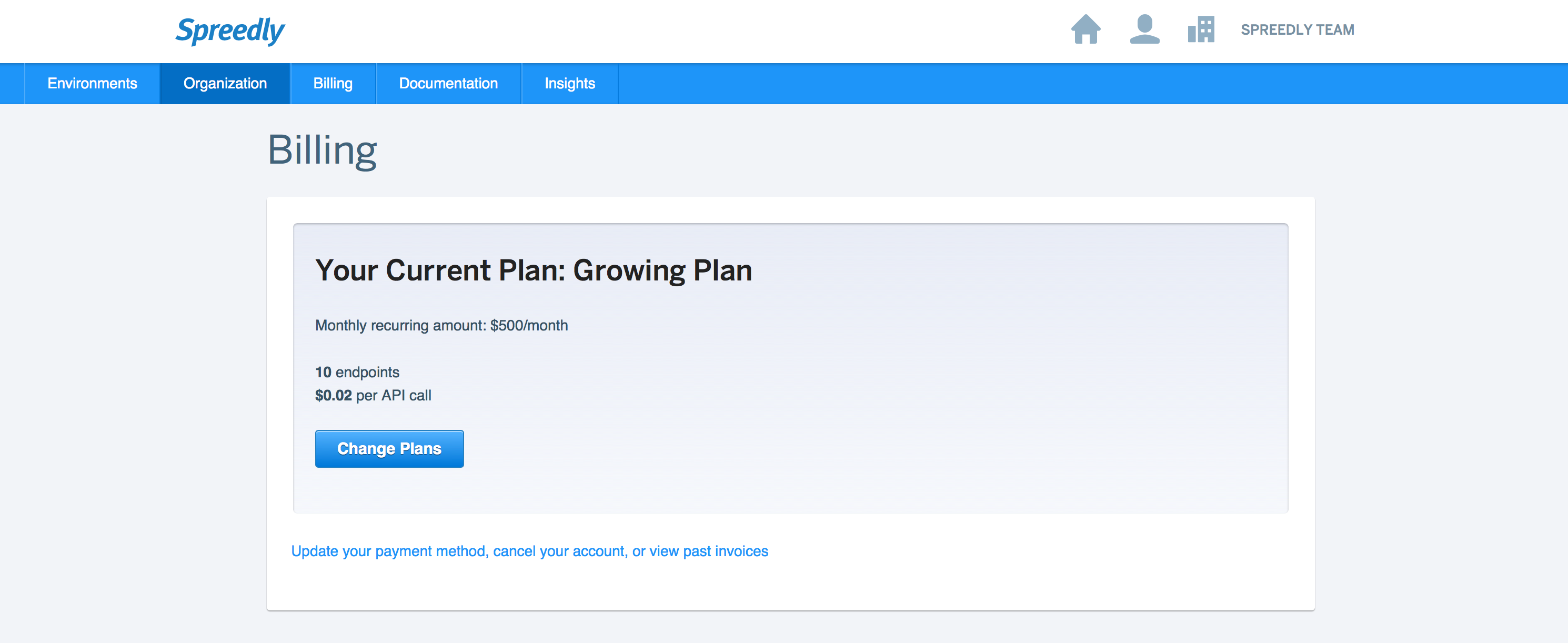 Step 3: Change your credit card details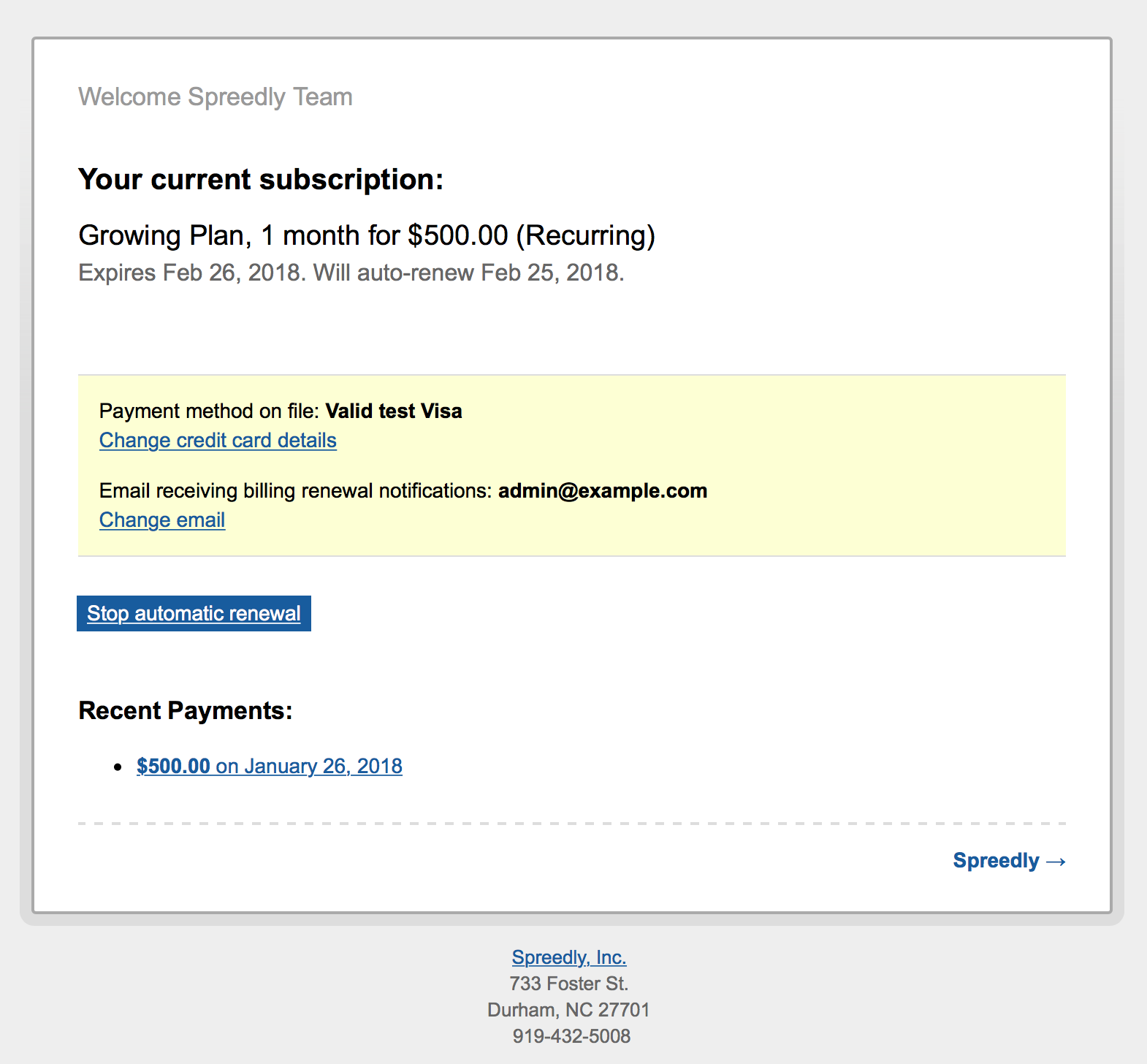 Step 4: Make and submit your changes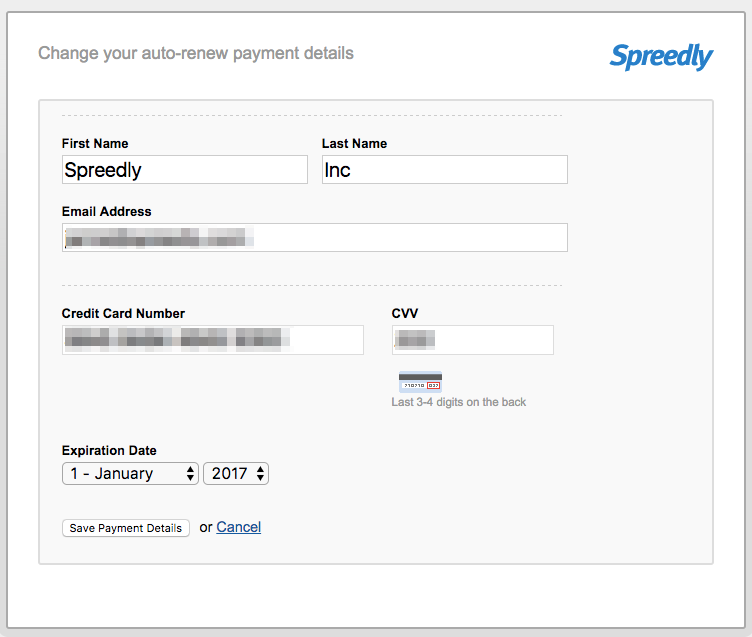 If the change was successful, you should see confirmation on the page after clicking the "Save Payment Details" button.