It is important to have a valid credit card on file at all times. Spreedly will e-mail you regarding changes to your bill (upgrades & downgrades) as well as provide notifications when your credit card on file fails. Not updating your credit card information on time can lead to a lapse in service. Follow the following steps to prevent your account from expiring.
Step 1: Log In
Log in to ID.
Step 2: On the Billing tab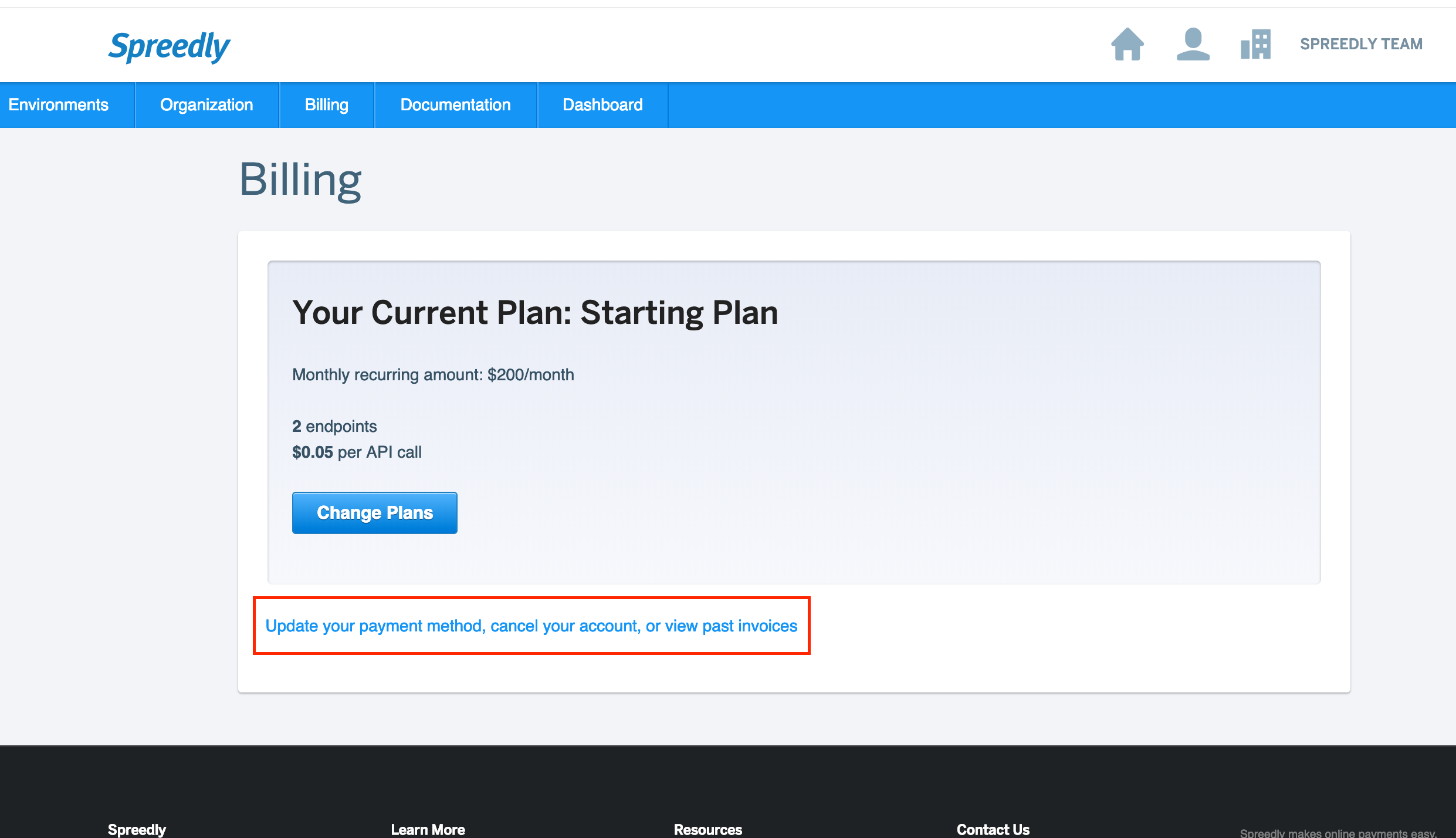 Step 3: Change your credit card details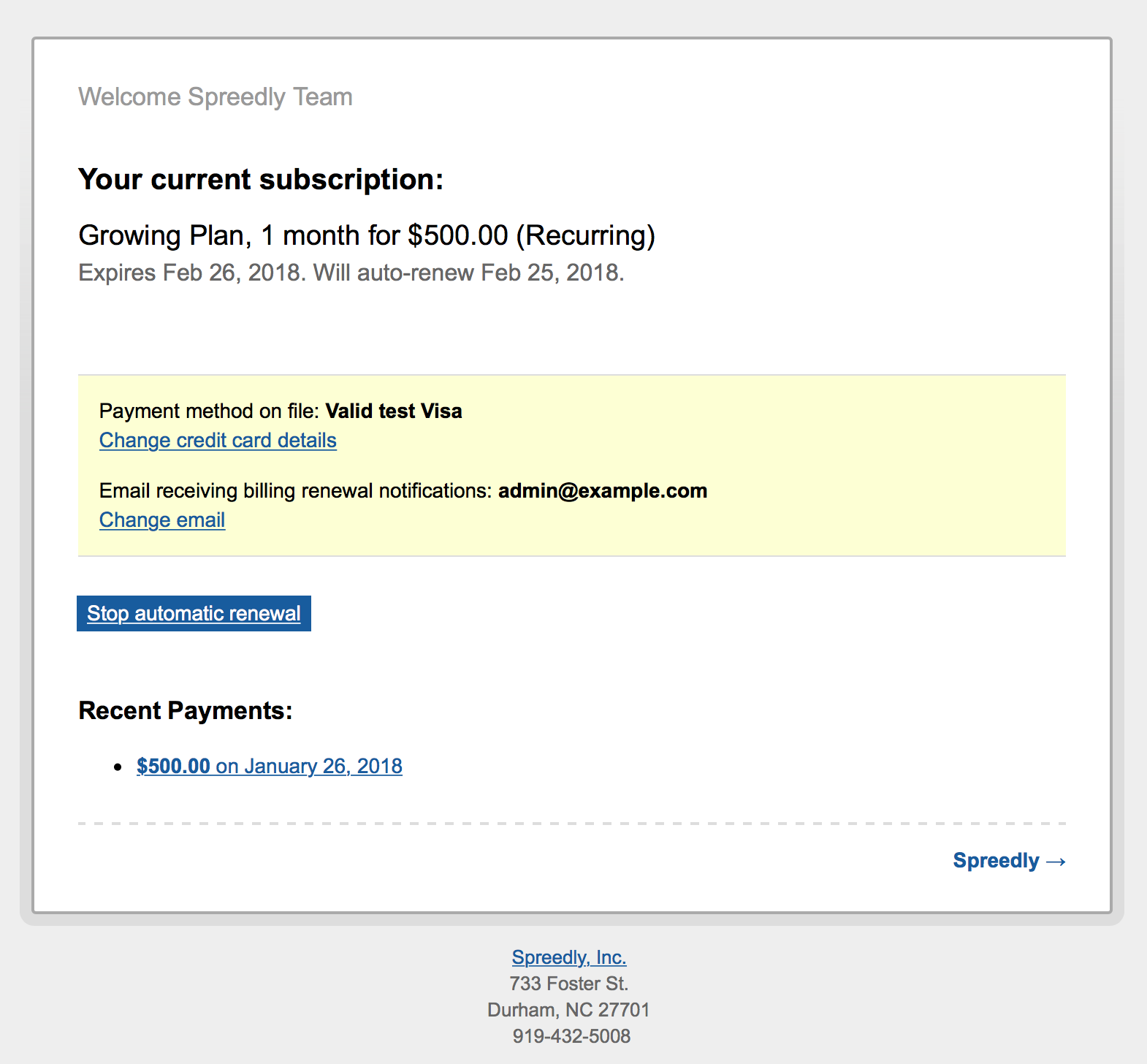 Step 4: Make and submit your changes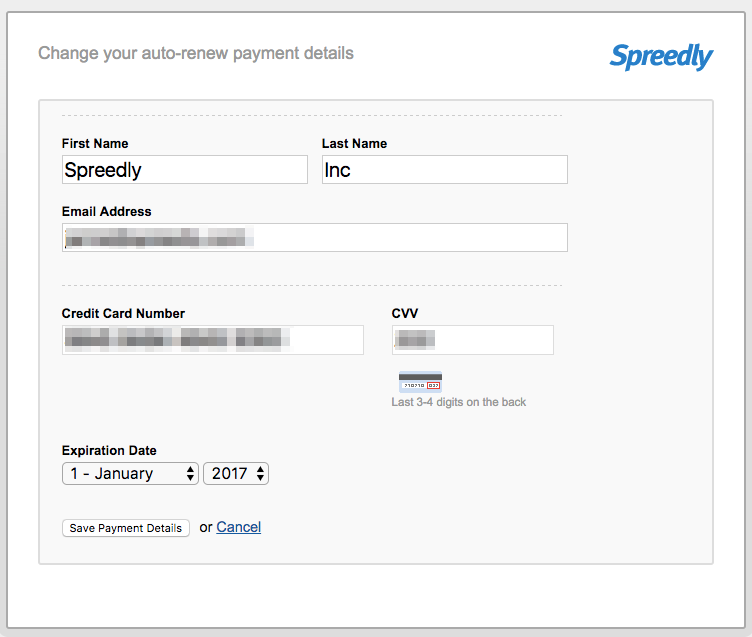 If the change was successful, you should see confirmation on the page after clicking the "Save Payment Details" button.
If the change was unsuccessful, please contact Customer Success immediately so we can prevent your account from expiring, and instead keep you transacting.