Copies of your invoice can be found by logging into https://id.spreedly.com.

Select the Billing tab:

Follow the link to view past invoices: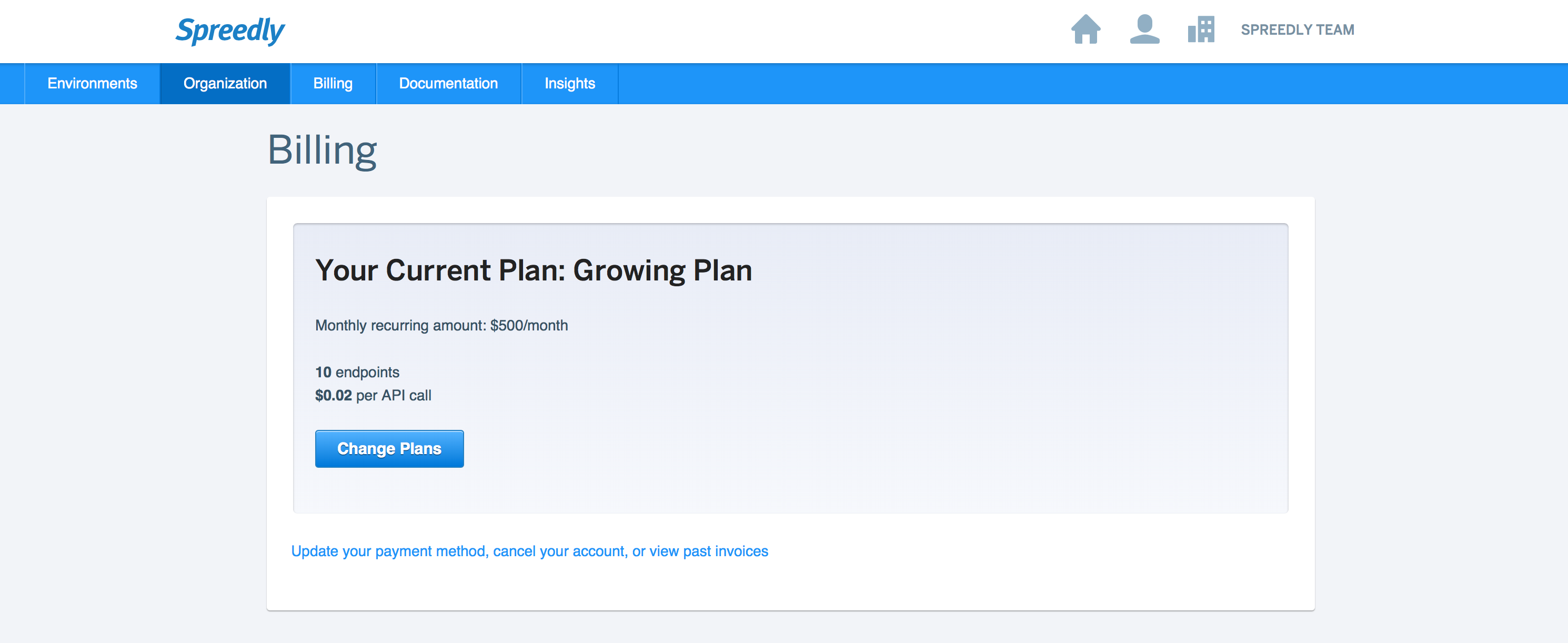 You can view previous invoices by following the hyperlinks provided near the bottom of the page: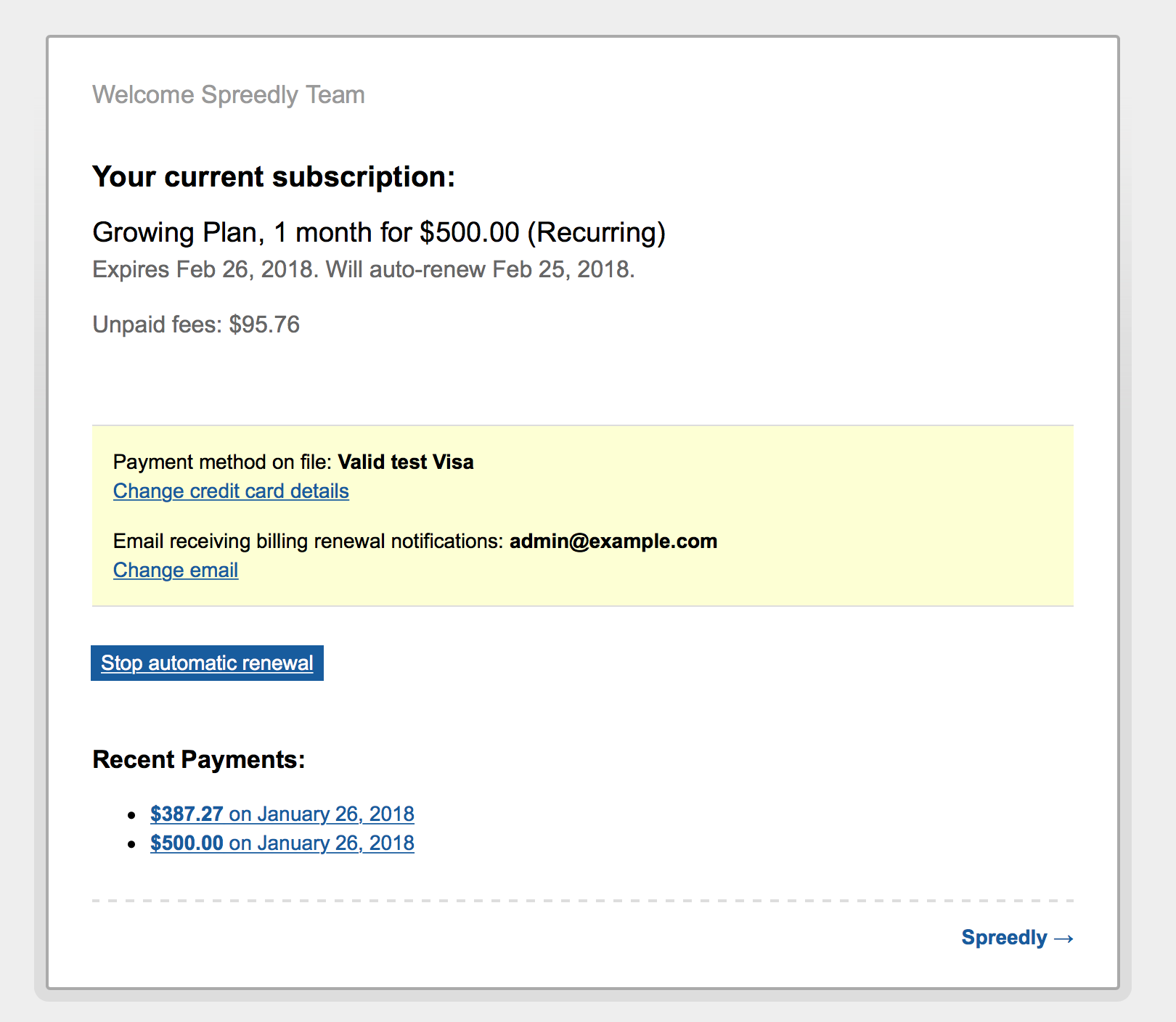 Each invoice will appear stylized as follows. Please note that we do not provide PDF or hard copies of invoices. Customers who require copies of invoices for accounting purposes should save their invoice as an image or download the web page as a PDF.