To follow along with this guide, please log into your account at https://id.spreedly.com.
Jump to:
Adding users
Only add trusted users to your organization. All Spreedly users in your organization have administrator privileges - they can manage and access your list of API access secrets, remove users, cancel your organization's Spreedly subscription, and take other actions.
To add a Spreedly user to your organization, head to the Organization tab when logged into your account and view the Administrators list (located below your Access Secrets):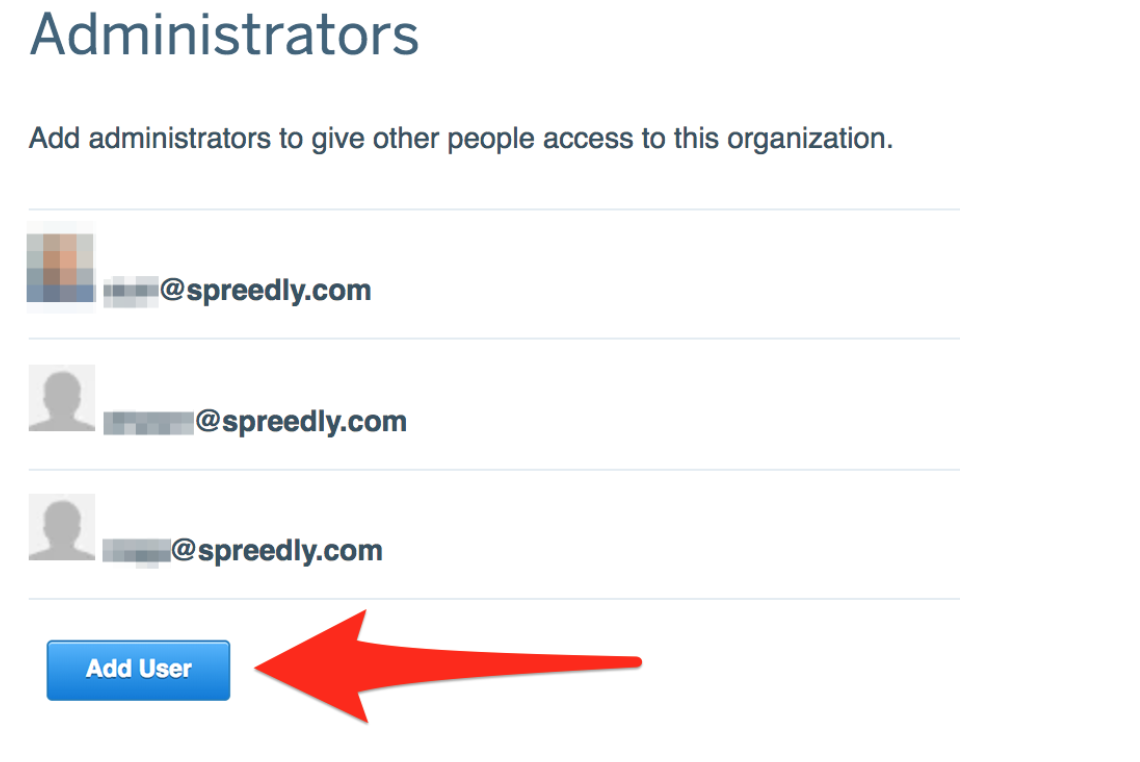 Controlling invitations
If you need to revoke an outstanding invitation or grab the direct sign-up link for the invited user, you can do so from the Organizations tab when logged into your account.
Invited users who have not accepted their invitation yet will be listed at the bottom of your Administrators list: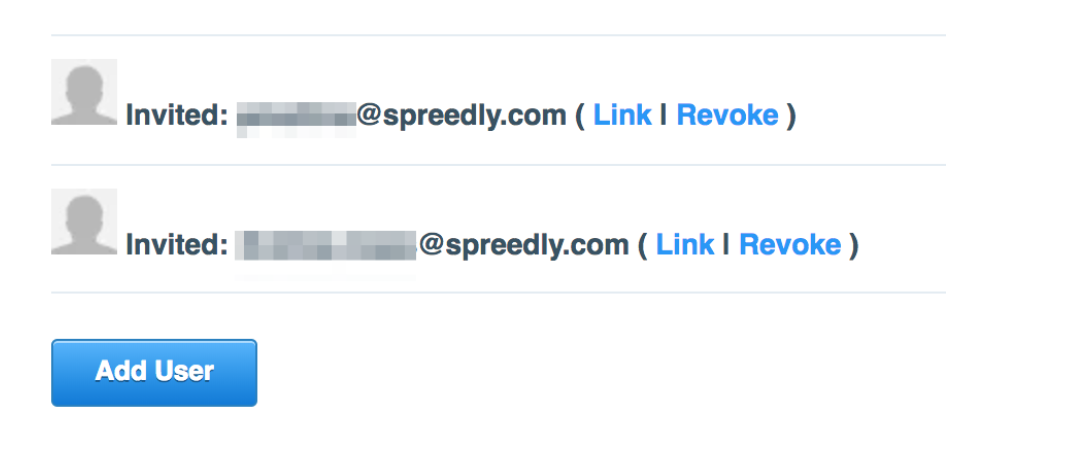 If the user is already a member of another Spreedly organization, they will need to click on "Already have a user account?" to log in. They should not create a new login.
Removing Users
If you need to remove a user from your account for any reason, go to "Organization" and click on "Remove" next to the user.

Find your organization ID
Your organization ID is visible in your URL when you are logged in at https://id.spreedly.com: